Learn All About Our Family Dentist in Meridian ID, Dr. Fred Stillings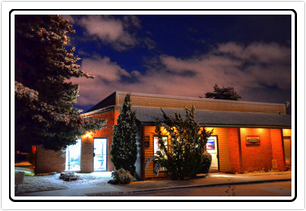 If you're looking for the highest quality and best service in dental care, you've come to the right place. Our family dentist in Meridian ID prides himself on providing the best dentistry in the area for patients of all ages. No need to hop from one practice to another for different kinds of services - we've got you covered at Dr. Stillings' office.
Giving You the Best Results Possible
Our Meridian family dentist, Dr. Fred Stillings, understands how important your smile is to the way you look and feel. We pride ourselves on delivering the highest quality of dentistry that your smile deserves. The combination of our educated and professional team, our years of experience and training, and the relationships we build with our patients allows us to perform and create the results of a healthy and happy smile. Every patient deserves the best treatment and that is what we're here for.
Commitment to Service
We know that numerous patients have trouble being comfortable about visiting the dentist, whether it's due to a previous bad experience with a former doctor or due to the fear of dental work. We understand that these instances are possible when a new patient walks through our doors and we encourage you to address them with us. We've created a warm and relax atmosphere with the help of our incredibly friendly and professional staff to ensure you feel safe, comfortable, and informed.
Patient Education for Everyone
We can only do our job if you feel comfortable with us and our services. We never keep patients in the dark and always encourage questions and concerns be addressed as soon as possible. Dental care may be elaborate for some patients, so we take the time to fully flesh out the details and explanations as to why we believe this custom-made treatment plan is right for you and your smile.
Staying Up-to-Date with the Best Dental Care
When choosing a family dentist in Meridian ID, it's important to make sure they're staying current with newly approved procedures, newly beneficial technology, and more as the industry continues to evolve. Staying behind on these aspects will leave your smile behind and your teeth and gums deserve the best, and most efficient treatments possible.